Welcome to the wonderful world of Slack groups. We've scoured the net on your behalf so you can navigate with ease the five best Slack groups for freelancers out there to join. However, beware, in doing our thorough research for this article, we found a fair few dubious links. Highly ranked sites and blog posts in google promote groups that have links that ultimately lead nowhere or ask you for payment to join spaces that don't exist. We've navigated the Slack group minefield to bring you to the best Slack groups for a freelancer! Below, I have outlined where and how particular groups have been tried, tested or validated and why these five made it into my top recommendations.
So WTF is Slack anyway? 
Slack is essentially a new form of chat room used by companies and or by disparate members who form communities. Slack groups can be highly effective as a means of making new connections, asking for specific help, knowledge sharing including jobs, advice and more. Slack's "workspaces" allow you to organise communications by channels for group discussions and allow for private messages to share information and files all in one place.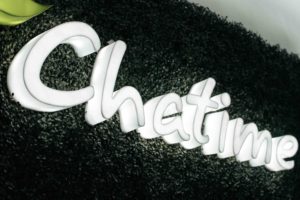 Clearly we think the Othership Slack group is number 1 but we have listed 5 others below. We pride ourselves at Othership for having a community where people meet not only in Slack but also at events and in our free workspaces. One of our community members referred to us as "a team, even though we're not all working on the same thing". Let's see how it compares!
We moderate the Slack group with good etiquette,helpful suggestions and top tips for freelancing. Our channels include, "i-need-help" where members are invited to ask for help and "I-can-offer" to advertise their skills. We are running 1 on 1 networking through the group to facilitate new friendships and connections amongst our members (most of them meet at our regular networking events). Access to our Slack group comes included with premium membership at £15 a month, which also has the added benefits of discounts to our (sold-out) events, exclusive meeting room offers and for our physical workspaces with lots of other additional member perks!
Join for free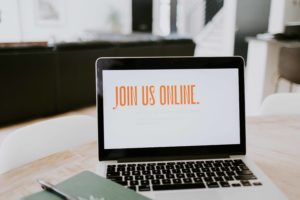 My top five best Slack groups for freelancers
Why is this my top recommendation? Because Matthew Knight, the founder is a mental health advocate and set up the group with clear intentions, to mitigate against the difficulties of being a freelancer. It has very useful channels including approximately 500 people in its 'marketplace' channel, where you are invited to advertise your skills. It's 'little wins' channel is one of my favourite aspects, where you are encouraged to share your victories of the day. I can happily validate this is a genuinely helpful, holistic and strong community group. It's also free to join in with it's 2,000 members, so feel free to see if you disagree with me! Plus it's a general freelancer group (non-sector specific) so it's inclusive for ALL freelancers. 
Hip happening dev chat is a sizeable Slack group at nearly 20,000 members. I was able to join swiftly for free and note, I am not a developer. However, my sneaky covert entry does not indicate a lack of quality to this group. A bit of snooping around and I find a healthy resource especially for specific coding such as their Javascript channel with 3,792 and Web Dev with 2,930 members. Furthermore, to complete my point on not being a developer myself, access to this group, in particular the jobs channel, allows a hirer to access a pool of around 16,000 people and vice versa. The group seems very active and supportive of one another, with a post sometimes garnering anything up to ten replies of assistance to a single coding question.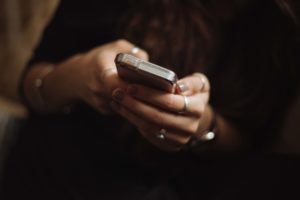 Seems to all be in the name! Designer hangout is a group of 18,000+ UX practitioners. It's invite only, so you need to humbly appeal to become a member! It's specifically intended to support the careers of UX designers, with the sharing of advice, best practice, know how and career advice amongst its members. Not being a UX designer itself, I can't join myself, however it has the endorsement of some pretty reputable service providers such as Wired Magazine and Adobe. They run regular events too and don't appear to charge for the service, well worth checking it out if this is your field of expertise!
With Hack productivity, you need to ask to join and you will thereafter get an invite from "Selena". This group isn't moderated and the most popular channels in this group are 'General' with 1,612 contributors and 'Random' at 1,597 members. What I will point out is although this group is large and free to join, it's hard to measure true engagement. Posts seem to get little to no interaction from other members. However, it's sizeable and free to try and therefore is on my recommended list. We will have to see how it performs over time. If you like general announcements, knowledge sharing, it serves as an active space for this, for upcoming events too and water-cooler conversation. It just makes it in as one of the best Slack groups for freelancers.
Creative Tribe comes in at number 5 with over 1,500 members and 22 different channels. It requires a one-time sign up fee of $27. It seems to be one of the longest standing groups, going for over 5 years. It's a real jungle-yard of people from SEO, dynamic entrepreneurs from innovative startups, strategists, marketers, developers, designers, writers, remote workers and other creatives. With functionality of channels including "AMA" which stands for "ask me anything," It's long standing, reputable, live and well worth a visit.