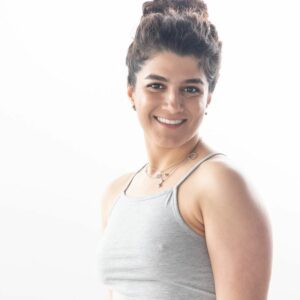 Everything might be opening up in the UK, including free workspaces and coworking spaces, but one thing that won't change for many of us is the number of hours we spend behind our desks and that dull achiness in our body at the end of the working day.
Despite the widespread belief on "we should sit with a proper posture all the time" or "we should buy an expensive ergonomic office chair," being in any position for an extended period will result in your body stiffening up and adapting to the shape of its container, like how your body may gradually mold into the shape of your office chair 😅
Your body needs variability and movement. If you are sitting behind your computers for an extended period, you want to make sure to incorporate movement snacks throughout the day. I've noticed an increasing number of people complaining about pains and aches in their bodies, notably upper back pain since Covid started.
Here are a few movement videos that can help you ditch the upper back pain for good!
1/ Learn about the basics of proper posture
By understanding the position of your rib cage you can release tension in your diaphragm, and activate upper back muscles:
2/ Learn to release tension in your upper back and build strength at the same time
I see people often stretch, and not too long after the stretch; they start experiencing the same stiffness in their bodies. Turn your stretching routine into a mobility routine by developing neuromuscular control over the muscle you lengthened (stretched).
3/ Learn how to cultivate a sense of awareness and control in your spine
I always tell my clients, "Love your spine, and your spine will love you back." Many of us lack mobility in our spine. This results in overall stiffness and lack of freedom of movement. We see cat & cow exercise as a standard prescription for spine health, but like how I explained in the previous point, flexibility only lasts if you own it, meaning being able to move your spine one vertebrae at a time is what counts.
Make these movements part of your weekly routine and let me know how you feel 🤩
If you are interested in joining ongoing movement classes, check out our online studio for a week using the code "7DAYTRIAL."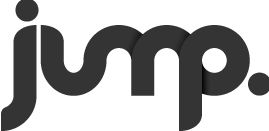 Hedi Shah / Movement Specialist. Trauma-informed PT. Heart Resonance Therapist
"It's not only about moving your body; it's about connecting to your body when you move."
---
About Hedi Shah
Hedi first joined us online at a networking event while we were still in lockdowns. She had recently moved to the Manchester area. Strangely it is a location that a few Others went to, including our own events and community manager, Ece.
Hedi was someone who was previously into high-intensity martial arts. She first came to appreciate deep work, foundational strength, and flow in her life after an unfortunate car accident. Hedi spent months suffering from the concussion, followed by severe headaches and fogginess. She had upper back and neck pain. She worked with other coaches and an endless number of practitioners but failed to notice any significant improvement in her condition. Hedi pushed through pain and discomfort. That was the only way she knew how from her previous martial arts training. Hedi went through many phases ranging from anger and frustration to disappointment. In the end, she found her way back to hope and recovery.
The discomfort Hedi experienced led her to the work she does today. Hedi's love of exploring new movements to facilitate healing immediately resonated with other members. This wasn't just because of the much-needed demand in lockdown life but because it came with a welcoming and friendly smile backed by some serious expertise. Over the years, Hedi has now facilitated hundreds of transformations in clients physically, emotionally, and spiritually. Clients from all walks of life, different ages, with various health histories, injuries, and backgrounds. Hedi's come to firmly believe our bodies have a magical ability to heal and restore oneself if we are willing to do the deep work – and deep down, all of us crave to be whole again.