The Othership Mental Health Action Plan, powering productivity with positivity
We have created our Othership Mental Health Action Plan in order to support our community and the wider 'working from home' global community through the Coronavirus crisis.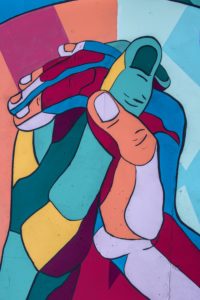 Keep apart, stay together
The first thing we aim to do, is bring people back together.  We know that isolation is the first thing we want to combat. We understand people join our community to make friends and connect with one another in the first place.  Our community relies on each other and now without physical space, we've had to think quickly how to continue to provide this connection for you all.
This is why we created our online virtual coworking space.  We thought it is important to have a hosted online workspace, so no one has to work alone.  Here you are always greeted on arrival and welcomed into the space with your hosts facilitating any helpful connections.  Attendees are free to turn their video feeds off if that makes them more comfortable. Virtual coworkers are welcome to come and go as they please.
We are finding that the desire to work together isn't just limited to the UK, we have attendees from as far and wide as Austria to America, all looking for that missed connection in the same way as previously enjoyed through co-working!  We have made our service temporarily free to join so people all over the world, can come and work together again to provide that much needed company!
Power productivity with positivity
Our community is working on keeping positive and supporting one another as always.  Please join us on Slack where you will find other Othership members are always ready to help.  Othership members in true supportive sprit of one another have each contributed positive takeaways from their time in Lockdown to support their fellow members in order to share positivity during this time.
Focusing on the positive is really tough to do, especially when all we see is a dark cloud. A dark cloud that is continually changing shape in it's advance.  But finding strength in others by each of us sharing positive thoughts can help inspire others to feel better.  Some of our favourite positive takeaways from our members, include from Anise, a life coach, who says she most appreciates "slowing down" and that she has "more time to learn"…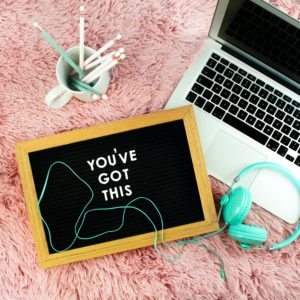 Elevate and stimulate with learning
The general guidance from mental health professionals is to keep the mind stimulated during times of increased depression or anxiety.  With many of us furloughed or currently unemployed, we can use the opportunity to build resilience into our skillset by learning a new skill and keep the mind stimulated with learning.
Othership has partnered with General Assembly and for the long term over this united purpose.  Othership are proud to announce we can offer it's premium members an exclusive discount for all General Assembly courses.   To access all discounts from partners, please sign up for a premium membership here.
Breakaway and breathe
We run our online virtual coworking space most importantly to include – breaks!  This methodology is called "Pomodorro".  It sounds like an italian pasta dish and we can guarantee you it will provide an equally satisfying and tasty virtual co-working experience.  It utilises the time management system developed in the 1980's of typically 25 minute work sessions followed by 3-5 minute breaks.
We have noticed that these imposed working from home conditions can lead to excessive working, without the normal interruptions and scheduled restrictions to our workflow.  It's important to remember to maintain balance. So for you workaholics amongst us, we've partnered with GoundedLife to provide a discount for our readers for their incredible guided sessions. And no this is not a paid promotion 😇.
"Use code hgbreathe01 for 10% off memberships
to breathwork and mindfulness techniques"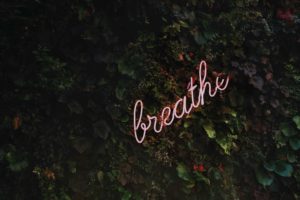 Mobilise and optimise
We are running regular events to keep our community powered up through this crisis.  It is a well known fact that exercise positively impacts productivity and releases endorphins.  Our inspiring and resilient founder Ben is sharing his own exercise routine with you. Morning workouts are at 7:30am every Friday with Jules, so join the community for a satisfying workout to kick start your day.
We are making sure to continue to deliver inspiring and useful events for our community during this time.  Our Pitch events, have sold out each week.  This is where we enable start-ups to pitch directly to Angels and VC's in a fun and interactive way, with participation from the audience.  Our panel talks have included; founders, thought leaders, movers and shakers from multiple industry. We will continue to deliver content that proves valuable.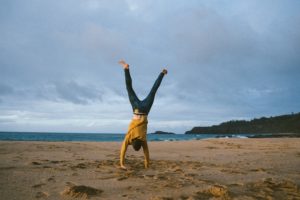 Build resilience together
We look forward to welcoming all of you into any and all of these events.  Every Wednesday we host our Coffee & Network. We all get together for an informal discussion at 10:15am before guest speakers join us from 10:45am.
As we implement our mental health action plan, we hope you will join us in our efforts to provide support to the working from home community here and beyond. Let's collect, collaborate and continue to cowork to make the dream work, albeit remotely for the time-being.
Please sign up to the newsletter to receive your invite and keep informed on upcoming events, workshops and opportunities.  See you in the virtual workspace soon!