Looking to find the best Slack groups, for you as a founder? You're in the right place.
They say that business is all about who, you know? But why do they say that? This is because, with support from peers and their shared expert knowledge, it has the ability to make your work as an entrepreneur a hell of a lot easier.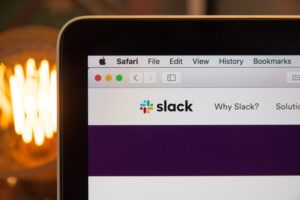 Exchanging expertise and gaining knowledge can complement your goals and enable you as a founder to reach your full potential. As well as support and a wealth of knowledge being shared with one another, Slack groups also provide access to networks, for hiring and recruitment. With the power of these communities, entrepreneurs grow, learn and strengthen one another in pursuit of their shared goals.
So, how can you find and access these communities as a founder? A lot of these groups that exist are often closed and hard to access, a hurdle that we understand can be a tedious task to overcome. That's why Othership has done the hard work for you and put together the best Slack groups for founders to be in now, which should hopefully be helpful if you're an entrepreneur on the rise!
Female founders are underrepresented and receive 11.4% of investment funding, as per Female Entrepreneurs Network latest figures.

#FemaleFounders helps to support the growth of female entrepreneurship!

I highly recommend this group for female founders to network with others. You'd be joining a community of hundreds of female founders around the world. Empowering one another within this community will help support the growth of Female Entrepreneurship, something that Othership celebrates.

Interaction is great in this slack, there are sector-specific channels such as #edtech #foodtech and #socialenterprise. FemaleFounders is a place to share ideas, problems and anxieties, as well as helpfully having a channel dedicated to fundraising too.

During this period of uncertainty, startups may need extra support to help them navigate their business. This is a community where ideas can thrive and businesses can grow.

The Startup Resilience community is best for sharing quality resources, insights, events and opportunities. There is a broad range covered across its different channels from #ama to #raisinginvestment. It's mediated by Olly Meakings who in particular is placed to best advise on marketing. Resident Angel is in there too in the likes of Andy Davis and John Spindler, CEO of Capital Enterprise also participates.

The Othership community is a wonderful place for a founder. To quote one of our own, "it's a team for people without a team." Our #1-say-hi channel welcomes new members, whilst advertising their business to the rest of the community. #2-connect is a safe space for people to network comfortably. There are regular networking events in person as well as a weekly virtual networking. We also have an #askforhelp channel that founders find particularly useful.  It's also participated in by Product Hunt for questions around tech and Buzzbar can answer any questions on marketing.

Othership co-founders Ben and Arnaud recognise the importance of being part of a helpful community.

This Startup focused group has had rave reviews all over. You must request to join first and they will review your LinkedIn and other pages as part of their application process. However, it is completely free and is a global community.  The focus, is ultimately job creation, the idea behind being fairly holistic; to stimulate start-ups and ultimately wealth creation leading to "a better world."  It's full of helpful founders, investors, and advisors. You can apply if you are a future, current or former founder.  The goal is to become the most useful tool for stimulating the learning of "Start-up as a Second Language" together.

Last but definitely not least, another Slack group for founders is a community made for the creation of 'future unicorns'. A community full of small and established brands who want to be brave, creative and disruptive. It was founded by branding agency White Bear who are disruptors themselves, leveraging their network to build a strong community. This Slack community does a great job in connecting Future Unicorn businesses with one another across the different sectors.

As a Future Unicorns member, you will be able to form strategic partnerships and be clued into valuable branding resources and a variety of informative marketing events. Join here: https://audreymadden.typeform.com/to/CByNq7
Now you've read about the best 5 Slack groups for founders, go join the communities and help better your business (and your stress levels)!
Try Othership for free