We are spoilt with choices of free workspaces or cafes and coworking spaces in London and other cities in the UK like Manchester and Bristol. That's no surprise – it's the places in the UK where business happens and where you expect offices and people in suits. But with the flo-working revolution and WFA (Work From Anywhere), we see more and more workspaces coming up in amazing locations.
Places like Brighton and Portsmouth have always been amongst the top destinations for a trip to the coast. Longer staycations might lead flo-workers to the Midlands, to Northern cities like Leeds and Birmingham or all the way up to Scotland. Cornwall and Wales have also become popular destinations for all those that are no longer bound to a physical office location. Time to check out where we could work from in these places!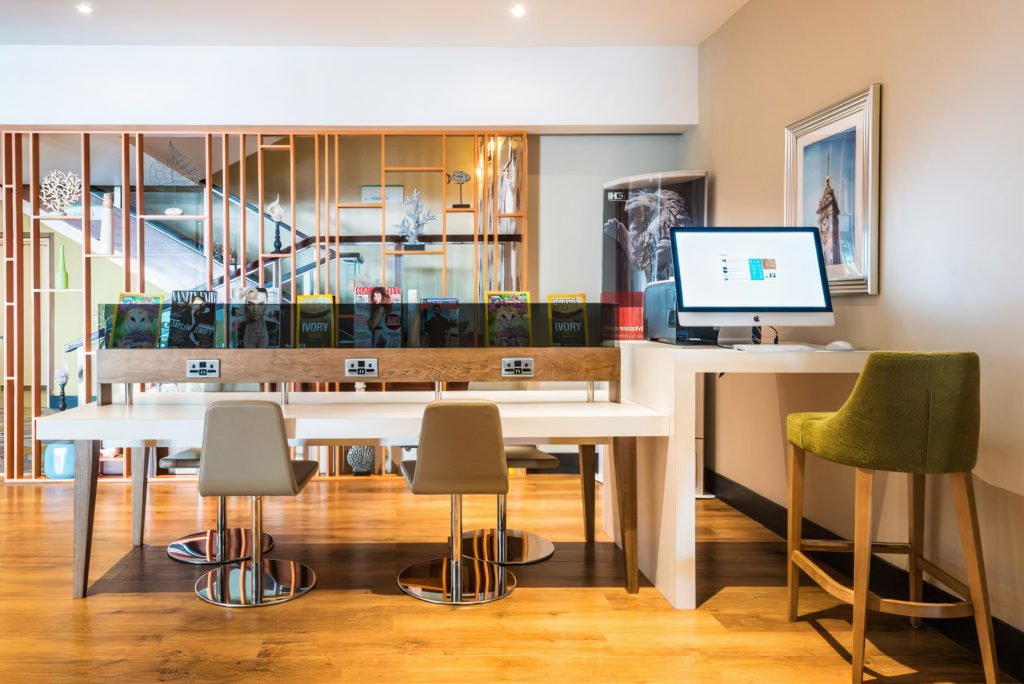 Brighton
When in Brighton, we all want to enjoy a stroll along the beach and the sea views. The Holiday Inn Brighton Seafront offers both combined with an on-site Starbucks coffee and optional burgers for lunch. You can sit at the terrace outside and enjoy the sun and the sea whilst working or you can use the free workspace or a private workspace. Othership Premium members also enjoy great discounts!
Find out more
If you happen to be in Brighton regularly and seek a great community of coworkers, we suggest you check out The Skiff. This workspace was created to combat loneliness amongst freelancers. As such, they have regular social events at the work hub.
You also find coffee shops to work from in Brighton run by The Werks Group – perfect if you are there for just a day or a few hours. They also offer work studios and meeting rooms.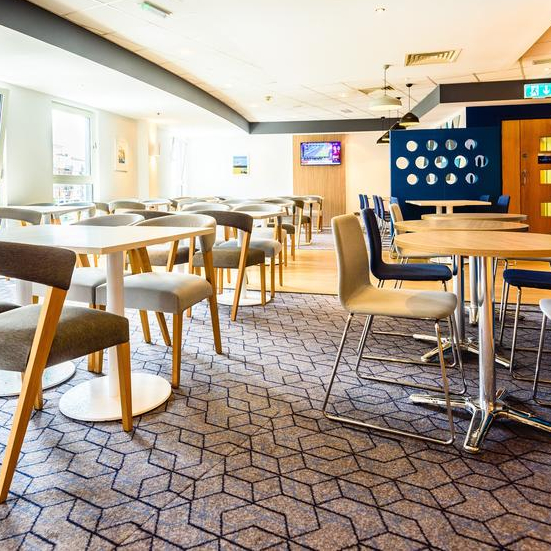 Portsmouth
How about a trip to the Historic Docks in Portsmouth or the Isle of Wight? And if you're already there, why not get some work done? The Holiday Inn Express Portsmouth is located within Gunwharf Quays right by the harbour. The open space lobby is available 24 hours to work from. Private workspaces and meeting rooms can be booked optionally. There are some perks for Othership premium members!
Find out more
Southampton
Not too far away from Portsmouth is the lovely seaside town of Southampton. Only a 15-minute walk from the station and close to bars and restaurants is our favourite workspace in town: Clockwise Southampton. It is located within a carefully restored Georgian building and offers flexible day passes.
Find out more
Glasgow
From the south coast of England, we take a look to the most northern part of the UK: Scotland. Amongst the popular cities for flo-workers are Glasgow and Edinburgh.
Close to the Theatre Royal in Glasgow and right in the heart of the city is the 3-star Hampton by Hilton Glasgow Central Hotel. You can choose between a free workspace in the bright lobby available 24/7 or book a private office. Othership premium members enjoy discounts on food and drinks.
Find out more
If there is one thing Scotland is known for, it is Whisky. If we combine this with a great workspace, we end up at The Distillery in Glasgow. From hot desks and day passes to fixed desks for a monthly rent, there are plenty of flexible options and the workspace is dog-friendly. Looking for a co-working space for the whole day? Check out Clockwise Glasgow at the Savoy Tower in the heart of the city and Collabor8te in the heart of Merchant City in Glasgow.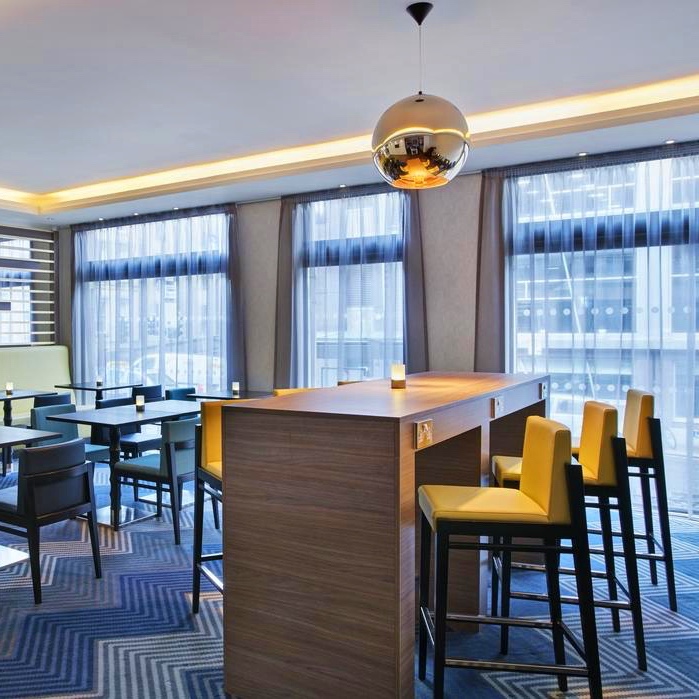 Edinburgh
If you happen to be in Edinburgh, we highly recommend the Moxy Edinburgh Fountainbridge. It is a playful hotel designed to inspire creativity and offer space for both business and leisure travellers alike to relax.
That was not all yet for the highlands: If you prefer a coworking space or need a meeting room in Edinburgh, Hive Spaces is your go-to workspace offering day passes at a reduced rate for Othership premium members.
Find out more
Newcastle
From Scotland, we continue a bit further south and return to England. In Newcastle you will find a co-working space and incubator for start-ups. You don't have to use them both, but the combination might come in handy if you are building a business. Haylofts offer a property with personality and all amenities you'd expect from a workspace. You're only in town for a few hours and need a more flexible, free workspace? We recommend the Holiday Inn Washington. It is just a 20-minute drive from Newcastle International Airport, offers free parking and a comfortable workspace in the lounge. Othership premium members get a free hot drink!
Leeds
Spacious private offices, meeting rooms, zoom rooms, private work pods and a vibrant ground floor coworking space with a huge window front: Park House Leeds truly has a flexible workspace for everybody. Located only 5 minutes from Leeds station overlooking the leafy Park Square, the workspace is surrounded by shops and restaurants. Plenty of options for lunch or drinks after work!
Find out more
Cardiff
We are now going to explore another part of the UK: Wales. Cardiff is not only a popular destination, but also offers a wide choice of co-working spaces. Tramshedtech for example offers flexible packages from day passes to dedicated team desks. Whatever you need is there, and it comes with community events.  You can get a free trial day to find out more about the space.
Creatives and artists looking for a collaborative space in Cardiff find a new home at The Sustainable Studio. The workspace is set in an industrial warehouse and also contains a space for performances, exhibitions and photo shoots. This coworking community is a truly creative community.
Gloucester
A bit further inland, half-way towards Oxford and near the Cotswolds and the Forest of Dean is the beautiful town of Gloucester. Surrounded by so many UK travel destinations, you surely come through this cathedral city sooner or later. If that is the case, you might be happy to hear that there will be a desk waiting for you at FigFlex Gloucester. The bright and spacious workspace is in a four-storey building that was once the home to the Bank of England.
Find out more
Newquay
We continue our journey to Cornwall and end up in a surfer's paradise. Newquay has become the new hub for all water sports lovers that can't travel to their usual spots abroad. How about a workspace in a converted hotel with huge window fronts overlooking Towan beach? Okay, we get it! You are worried that the unclouded view of the surfers will distract you from your work! In that case, you are welcome to take a seat on the opposite side of the room or grab a barista coffee downstairs. C-Space also comes with a vibrant community of sea lovers that organize regular socials in the space and by the beach.
Find out more
Canterbury
We return back towards East for the last stop of our tour, and it'll lead us to the garden of England: Canterbury in Kent. It is just an hour outside of London and perfectly suited for a short trip. It is the home of the Canterbury Tales and the famous Cathedral. Those interested in history and culture find everything in one place and can get their work done at Fruitworks. They offer flexible packages and highly value their community of freelancers.
Are you stoked to go on a little road trip across the UK? No matter where you are, there's a desk waiting for you! With an Othership premium membership, you can be productive whilst living the WFA-lifestyle. Where are you going to first?
Browse spaces
Try for free