Dear Flo-working Diary,
It was my first co-working experience after a year of lockdown. Coffeeshops weren't even open yet, but some of the co-working spaces were. I also hadn't seen Ben – one of the Othership co-founders – in a while, and we decided to choose a special place to celebrate the fact that we could co-work again. And the winner was Working From_ inside The Hoxton near Southwark station.
Indeed, it is one of the less budget-friendly co-working spaces in the capital, but only looking at the pictures of this stunning space was enough to convince us. It is worth the price.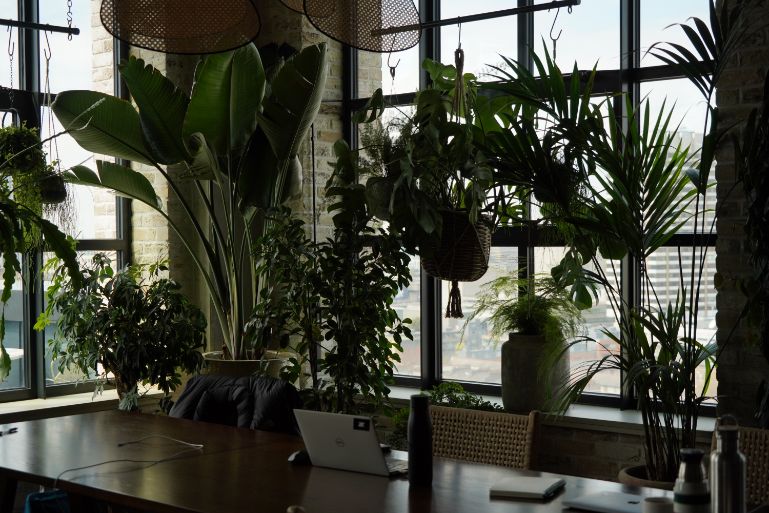 Picture by Julia-Carolin Zeng
Running late
One thing I noticed after a year of lockdown is that I was not used to life logistics anymore. I had taken my sports classes online from home and there was no need to set time aside for the commute. That day when we meet for co-working at Working From, I still wanted to do my sports class in the morning. The class would finish at 9.30 a.m., and I was convinced I'd be at Southwark by 10. If you are a Londoner reading this, I understand why you are laughing now. I was wondering how I could forget… I had been living in pre-Covid London long enough to know better.
It was 11 when I finally arrived at the co-working space.
Challenges of the real world
There were two more challenges I had to face just after my arrival at Working From: finding Ben and getting a coffee.
Finding Ben wasn't an easy task as the co-working space is stretched over a few floors and he didn't hear his phone at my first attempt. There's an open space desk area on each floor, plus separate offices and telephone booths that go around the whole building – a bit like a labyrinth which didn't make it any easier to find Ben. Long story short, I reached him on the phone, and we meet on the 11th floor. That is where you get coffee, provided you know how!
There was no coffee machine or kettle and we asked one of the members how it worked. She pointed us to a hot tap and coffee that comes in teabags. So far so good. There were written instructions next to the hot tap, but we had clearly no clue what we were doing. Not to worry… we did manage eventually! However, for our afternoon coffee later that day, we stopped at the bar on the 12th floor. Nothing beats a proper barista cappuccino!
Views from the top
After our coffee mission, we went up to the 12th floor where Ben had set up his desk for the day. I immediately understood why he had chosen that floor. It is a wide, open space with tables, sofas a coffee bar and huge windows for the best views of London. From the terrace, you can see the backside of Westminster Abbey, London Eye and several other landmarks. I regretted not bringing my camera that day. But it also was a reason for us to come back again a few weeks later 😊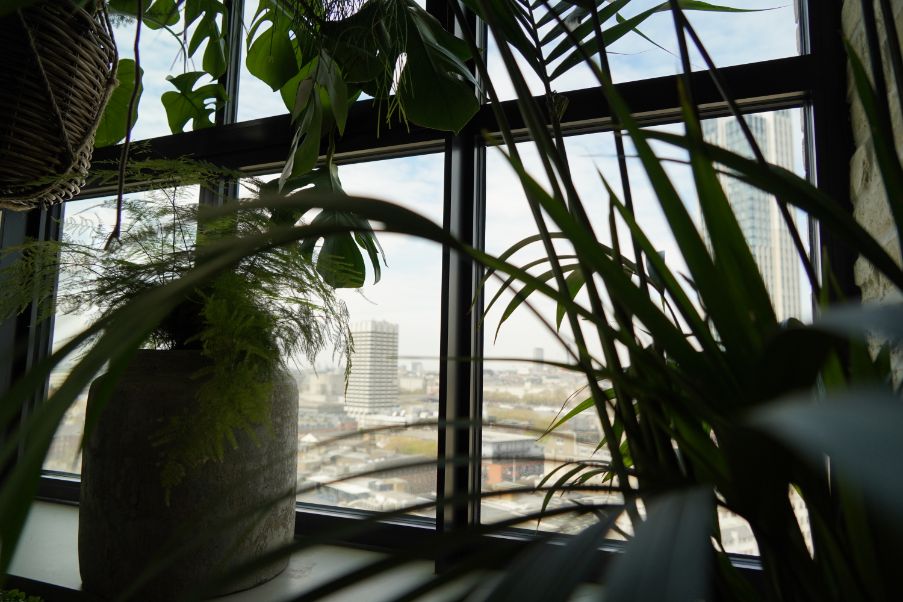 Pictures by Julia-Carolin Zeng
Lunch and drinks
It is an integral part of our co-working days to have lunch together (and after-work drinks). After all, we had been missing out on these social things for a year! We had multiple options that day and it was hard to decide whether we wanted to eat at the restaurant downstairs or check out the food market next to the station. On that occasion, we went to the restaurant. The weather was lovely that day and we could sit outside. Since we were still in a partial lockdown, the road was completely quiet, and we could simply enjoy the good food and the sun. It probably would have felt slightly different in a non-Covid situation. The halloumi burger was super yummy and that is probably true at any time!
After work, we wanted to check out the bar at the roof terrace, but it wasn't open yet because of the pandemic. We decided spontaneously to check out the pub across the road. They had a big outside seating area and still a table for us. It wasn't a replacement for a roof terrace, but still the perfect ending of a perfect co-working day after a year of lockdown. And we had been working hard that day to deserve a pint!
If you would like to experience more of it, check out our free and unique workspaces in the UK.
Browse Spaces
---
About the author
This diary post has been written by Jules, a long-term Othership member, regular content contributor and SEO consultant.
If you would like to share your flo-working experience and contribute to the Diary of a Flo-Worker, please get in touch!