Choosing your cofounders is one of many decisions you have to make when setting up your business. We think it is the single most important one. Get this right, and you significantly increase your chances of success. Even with a fantastic idea and strong product-market fit, your business can unravel if you do not have the right team working on it. It might not happen straight away, but it will happen. With the right people, your adventure is a rewarding experience, however it turns out. With the wrong people, the toll that a relationship takes can overshadow any success you may get. We have seen the good, the bad, and the ugly of cofounder relationships. We have experienced them for ourselves too, so here is our guide to finding the right cofounder.
Why do you want a cofounder anyway?
Our view is that startups are better with teams. We know that being part of a cofounding team is not for everyone. Some people are experts, have complete conviction in what they are doing, and believe they do not need anyone to help. For most people, this is not the case. We have set up Othership as a team because we have experienced the benefit of doing it with others, we knew none of us could do it alone, and we knew that collectively we could be greater than the sum of our parts.
There is research to back up the case that both solo-founders and teams are more likely to succeed.
The Octopus Group discovered that 87% of entrepreneurs with cofounded businesses claim that having a cofounder has made their business more successful.
The same study showed 76% of established solo founders believe that a cofounder would have made their business more successful.
The Startup Genome Report found Solo founders take 3.6 times longer to scale when compared to teams.
It is common to compare your relationship with cofounders as a marriage. You need to work hard; it is intense, it is not always smooth, you have different opinions, and you regularly need to resolve conflict. 76% of entrepreneurs say their relationship with their cofounder was as stressful or more so than with their life partner, according to the same Octopus Group survey. No matter how challenging, a successful partnership is built on the underlying principle that you know you are better together and continually work at it.
It is best to decide whether you need a cofounder based on more than statistics. Do it to give yourself an unfair advantage with the right people, structure, and support. We suggest not to do it with any cofounders, do it with the right cofounders.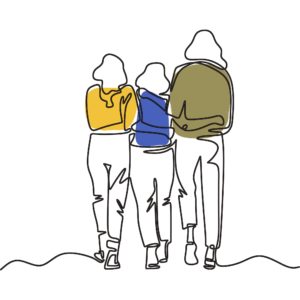 Why is finding the right cofounder so important?
Most startups fail. An often-cited study from CB Insights tells us that the top three reasons new businesses fail are not finding the market need (42%), running out of cash (29%) and not having the right team (23%). The business academic Noam Wasserman says that two-thirds of high potential businesses fail due to founder fall-out.
Having the right team does not guarantee success, but it does increase your chances. Every decision you make as a new business owner has high stakes, and none more so than the people you choose to join you.
Find your Co-founder today!
Expert help to find your match in our community.
What constitutes the right cofounder?
Cofounder matching is a big business. Companies like Cofounders Lab, Tertle, and Founders Nation exist to attempt to link you to the right cofounder. The most common approach is to find skills matches, but this is only one part of the puzzle.
🧠 You can read more on the best platforms to find a cofounder in our detailed analysis here.
---
What about Y-Combi?
Y-Combinator partner Harj Taggar suggests that different skills are not essential. He says the most crucial trait is someone with whom you have shared experiences and know that they can handle stress well.
Our view is they are both correct. Multiple elements constitute the right cofounder, and it will be different for each business. You do need to look at skills and experiences as well as personality traits. However, it does not stop there; you also need to consider personal expectations, working styles and preferences, financial expectations, core motivations and values. You need to look more broadly at the person and the situation to make the best judgement.
It is essential to have a small set of demands on which you will not compromise. You also need a list of wishes that would make the ideal person. Will you find someone that covers all of these? It is unlikely, so set yourself some criteria on how you are going to evaluate your options.
At Othership, we did not meet all of individual our wishes for cofounders. For example, we are not in the same country or even time zone. Arranging times to meet virtually are tricky, and meeting up in person is not possible right now. However, we achieved our core criteria, including matching values, ambition, experience, and expectations.
What to do about the right person at the wrong time?
Sometimes the stars align so that everyone you want to get involved with can commit when you need them. Often, this does not happen. It took nine years before Arnaud and I could team up and work together again on Othership. Try not to wait that long, but you may need to make some compromises. Investigate your options, including getting that person to work in an advisory role at the start or agreeing to a limited time commitment for the first few months.
What should I do if I already know who will be my business partner?
A common issue we deal with, particularly with first-time founders, is when friends, ex-colleagues, or family members decide to go into business together because they like each other but neglect to consider whether they are a good match. At an early stage, they are full of optimism, convinced their friendship would carry them through. The problem is that once things get tough, they discover they may not have the right mix of skills, experience and personality. These people must have gone through a rigorous process to build the business plan together, evaluate their compatibility and understand how you will react under stress and what you expect from each other. They will also need to know how to resolve conflict, which is inevitable in a startup and can be challenging for a relationship built on friendship.
We believe most people can work together so long as they do it with an agreed framework and the right behaviours. Do not leave it to chance, particularly with people close to you. The stakes are too high.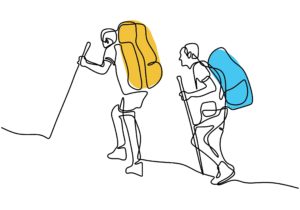 What should I do next?
Whether you have found the people you are going into business with or are at an earlier stage of working that out, we recommend a simple process:
Do not rush and put yourself under pressure to make decisions about cofounders. It is critical. Take your time to get it right.
Spend time understanding what is most important to you, and what are your natural strengths and blind spots. What do you need to help you become the best version of yourself?
Discuss your demands and wishes with each other. Agree on what is a red line and what is nice to have.
Do not shy away from the tough conversations. Always talk about the essential things, even if they are difficult.
Regularly check in with each other. Your relationship with your cofounder is complex and constantly changing. Do it with care, empathy, understanding and respect.
Even if you build the 'right' team, you can still fall out. Relationships are not simple. They constantly evolve. You need to nurture them and let them grow and develop. Being open and honest is the most important thing you can be.
We have tonnes of amazing Founders and Entrepreneurs in Othership's community, and the team would be delighted to help you connect. Just click the button below to get started.
Get started
---
Thank you to Ben for writing this, and helping all those with the how to find a co-founder question in our Slack community.