It seems to be that shiny new thing that the pandemic has fast-tracked, but hybrid working isn't as new as you might think. The publishing house Capital Business Media that produces the magazine Business Matters adopted a hybrid working model in 2011 and they wouldn't want it any other way.
We've spoken to Richard Alvin, Group Managing Director of Capital Business Media about their reasons to move to a hybrid working model, how it evolved and the advantages it brings to the business.
The transition to a remote-first work model
It all started with London 2012. The office was back then (and still is) located in Canary Wharf which Richard described as "the worst place to be during the Olympics" because of train rescheduling and the sheer number of people that had to travel to that side of London.
Capital Business Media was faced with a decision a year ahead of the Olympics: "Rent a different office for that period or look at work from home solutions". Spoiler alert: The latter won!
The hurdles to take
Initially, there were some obstacles in the way towards a hybrid working model: The first of them was old-fashion thinking. They didn't think it was possible. The second obstacle was the technical setup. Publishing a print magazine required huge floor standing computers and screens, plotters for 4-page-printouts and more. But they found a solution: "We ended up shipping office computers home to our staff because there were no laptops for designers at that time. We also changed the phone system so that everybody could plug into their home broadband, and it was as if they were sitting next to each other", Richard explained.
Capital Business Media started their hybrid model on a 2-week trial. Richard remembered in our chat that there were riots in London and some trouble at Canary Wharf. Therefore, the trial was extended to 4 weeks. It went surprisingly well for the company, and everybody wanted to continue the work from home project. They started with 2 days per week from home. The available technology for video calls in 2011 was far below today's average. Client meetings still had to happen at the office for that reason.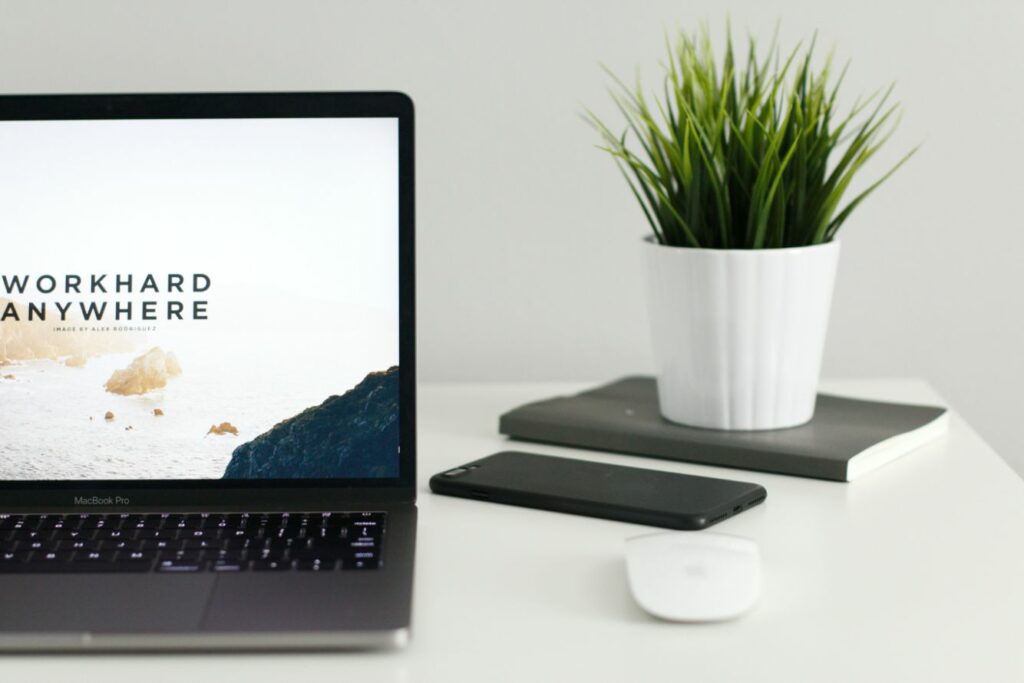 Photo by Kevin Bhagat on Unsplash
Productivity much?
The main concern when employees work from home is often related to productivity. Managers worry that their staff couldn't get things done at home. The experience for Capital Business Media was different. Richard remembers that they noticed how their employees would start work at the same time their commute to the office would usually start. In London, that is on average an hour earlier. Richard also pointed out that the output is what really matters, not the time on the clock. The output, at least for the creative teams, increased because they had more freedom and time:
"When you give people autonomy, they think for themselves. In an office, you lose that ability to think for yourself and they come to me. I say: "If I wasn't here, how would you do it?" That's how we've grown."
There was only one department for which the remote first model did not work: Sales. As it turned out, they needed the atmosphere on the sales floor and the camaraderie.
The impact of the pandemic
Fast forward 9 years: In 2020, the whole world when into lockdown. Suddenly all companies had to work from home. For many, that was a big challenge. Not for Capital Business Media. They were prepared:
"The pandemic didn't really affect us one iota. We were able to grow faster because our overheads were a lot lower. Seats and desks, especially in London, cost a lot of money. We can also pay staff more because we save on rent, and they don't have costs for their commute. Now, you only have to come in for meetings – if you want to – but we already had an integrated phone system."
Set up for the future of work
Richard has a dedicated home office with a whiteboard and a camera on top. Some of his team have a similar setup, others don't like the idea at all and prefer going to the office. Everybody can decide for themselves and work from anywhere.
Benefits
Everybody in the business can do it their own way. New joiners get everything they need to work from home and budget for a desk and a chair. There is also a budget for coworking spaces, and everybody gets a vitality membership and a David Lloyds Gym membership. They also have a bike scheme and company cars that are exclusively electric. Richard told us proudly that they hold a carbon-neutral status. That was easy to receive because of the way they work. If people don't have to commute, it is better for the environment. He also pointed out that some of their clients would only work with carbon-neutral companies and that gives Capital Business Media a strategic advantage.
Photo by CoWomen from Pexels
The office
Richard describes their current office in Canary Wharf as a coworking space. It is not big enough for all staff and it doesn't have to be. It is unlikely for them all to come in at the same time. To ensure that there is a desk for everybody who wants to come in, they have some kind of booking system. Sounds fancy? It's not more than a Google sheet, but it works. Richard also noticed that they have never more than 75% capacity at the office. At one time they increased headcount by 15 and moved to a smaller office at the same time.
They also have arrangements with coworking spaces where they can hold client meetings or for the team to get together. Clients often prefer this as the meeting can be in a more convenient location if Canary Wharf isn't. It used to be a stigma if a company didn't have a physical office. Richard remembers that they were sometimes perceived as a comic figure. People now see the company as forward-thinking. It's been a long way:
"I was an unpaid advisor to David Cameron's government. One of the things I said was that we needed more flexible working and home working. The government wasn't interested. They saw it as an erosion of the high street."
Richard adds that there are still obstacles to overcome:
"There is still a technical problem with flexible working in rural locations or on slow broadband. Unfortunately, that hasn't really improved to this day. Infrastructure lets us down. People in those areas are almost forced back to the office."
Communication and team alignment
At Capital Business Media there is a team social every month and a company-wide social every quarter. That's when they all meet in person. In between, they have regular video chats and teams come together as frequently as they need to. As a magazine publisher, the whole business is deadline-based and the people in the business are used to times of the month where there is less work and prepared to work a few hours more as the deadline approaches. "They can plan their life with dentist appointments, shopping or family lunches, but they know that they might be glued to their desk towards the end of the deadline", explains Richard. He also told us proudly that his staff communicates openly about any concerns, and they also speak up if an increase in headcount is needed to manage the workload.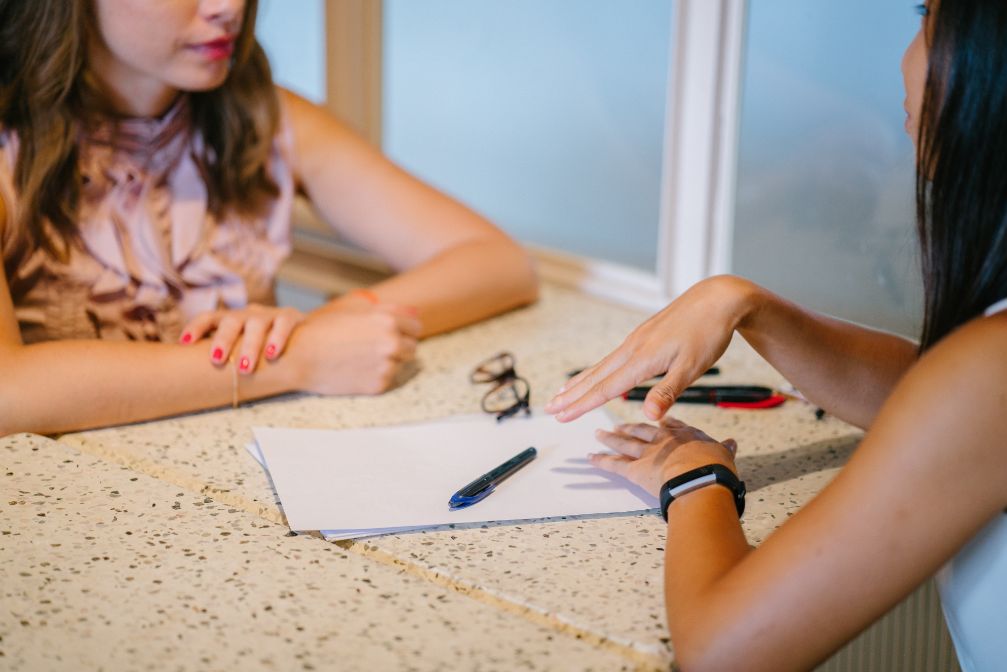 Photo by mentatdgt from Pexels
A giant pool of candidates
The pandemic has changed the landscape. People are by now used to working from home and not everybody wants to return to an office routine that follows a 9 to 5 schedule. Richard noticed that and it is an added advantage for his business. They have recently hired some extraordinary talent who only joined because of the business structure. Under different circumstances, they might have not left their former employment.
Plus, their recruitment process is not limited to the UK. In our chat, Richard mentioned Ireland, Barcelona and Madrid as places they might soon hire talent from.
He also is very proud of their employee retention rate which is at approximately 90%. How many businesses can say that?
The fine print: contracts and regulation
Everything that Richard has told us sounds really good, doesn't it? We also wanted to hear more about the paperwork that came with the shift to a hybrid work model. Richard explained that they initially had to make changes to employment contracts. Working hours were removed. The contracts nowadays only require staff to be available for meetings between 10 a.m. and 4 p.m. whereas there are no fixed hours at all for designers. It's purely based on output.
Apart from employment contracts, the company also had to make some changes to its insurance policies. Office equipment at home needs to be insured. At the same time, there is still insurance for the office as this is legally required. Richard also remembers some risk assessments they had to do in the beginning. During the lockdown, Capital Business Media also increased the vitality cover for their employees to include mental health. This makes it obvious that even a business that was already forward-thinking before the pandemic had to make adjustments to keep true to their company culture.
We thank Richard for his time and those insights into their hybrid working model.
If you think your business could benefit from a more flexible workspace solution, take a look at our enterprise solutions.
Find out more