Before COVID-19, many of us didn't have much of a choice when it came to the question of where they worked from. Now, more companies are embracing flexible work solutions and allow their employees to work from home at least a few days per week. Most of these companies have moved to smaller offices. They figured that if there are less employees in the office, they can save costs by paying for less desks. The cost for an office is easy to determine, but there also is a cost associated with the work from home solution – reason for us to compare!
We are not only comparing the office to WFH, but we also look at the third alternative, the one we fully embrace at Othership: Work From Anywhere (WFA).
The cost of an office in London
It is no secret that London is one of the most expensive cities in the world and this does apply to all areas of life – offices included. In 2019 Business Matters evaluated the cost per desk in London to £650 to £1500 per month. Startups.co.uk recently compared the cost per desk in different cities across the UK. London came out on top with £613 per month, followed by Brighton with £432 and Aberdeen with £405. The lowest price per desk was seen in Bristol with £266 per month and Leeds with £264 per month.
Within London, realla.co.uk revealed the West End to be the most expensive area. Employers pay here on average £735 per desk per month. Areas like Midtown and Southbank appear next in the list with £635 and £625. The least expensive areas are East London and South-East London with an average price per desk of £300 per month. A closer look at Central London shows that the most expensive desks are around the tube stations Green Park, Knightsbridge, Paddington, South Kensington and St. James's Park with an average price of £1000 per month. The least expensive desks are to be found around Edgware Road, Elephant & Castle and Tower Hill with £400 per month. Well, that is before you find one of Othership's free and unique workspaces.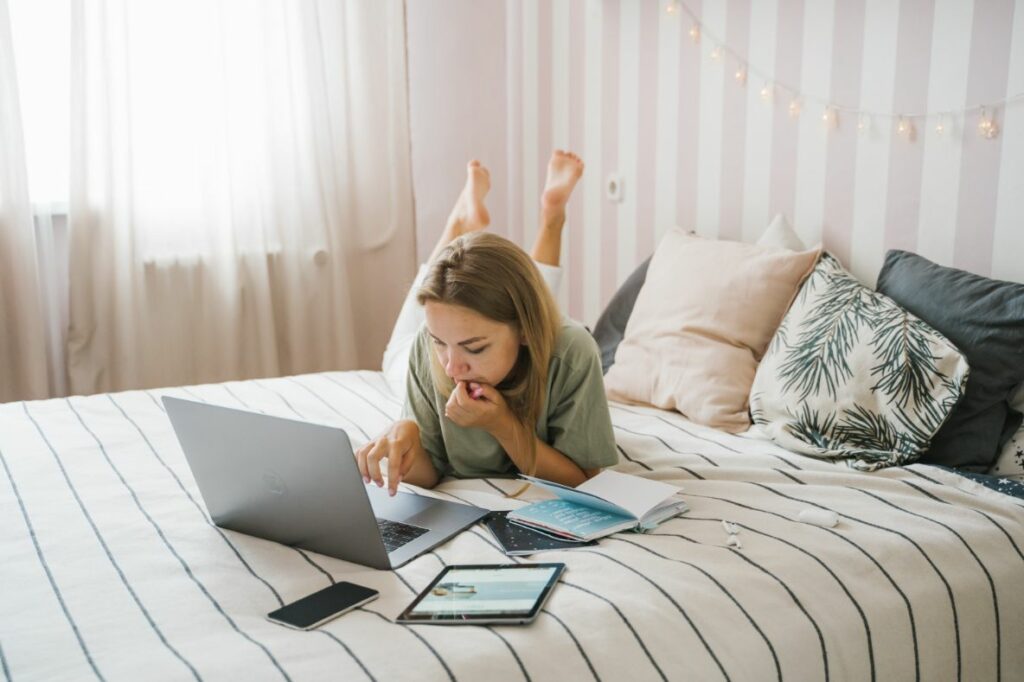 Photo by Tima Miroshnichenko from Pexels
The cost of a home office (not your bedroom)
It is not hard to calculate how much business owners would pay if every employee had their dedicated desk in a London office. One could think that letting their staff work from home would be an attractive option. But is it really that budget-friendly?
One important aspect is that even at home, employees need a dedicated workspace – as highlighted in a recent report by DB research:
"Consider that one of the few things agreed upon by almost every study on working-from-home is the need for people to have a dedicated work space. Setting oneself up on the kitchen table is fine for a week, but the clutter and hassle gradually gnaws away and work becomes less efficient. The need for a dedicated workspace presents a particular problem for those at the beginning of their career who live in small apartments in big cities." (DB research, Life after covid-19, page 76)
Home office and London rents
Based on data by Rightmove, the report also indicates how much a real home office could cost. This is based on the average rent increase for an additional room plus office equipment. Even in the cheapest areas in London the cost averages at £850 per month. Employee compensation for this additional cost for the home office would be the equivalent of an annual salary increase of more than £10.000.
The report continues and mentions that employees cannot be expected to move to cheaper areas to bring these costs down:
"Some would argue that people can just move out of the city to a cheaper area with a bigger house, especially if commuting is no longer an issue. But that is a very undesirable solution, particularly for young people who desire the excitement of a big city. And it only increases the problem of social isolation that many studies cite as a factor in work-from-homer's desire to return to the office." (DB research, Life after covid-19, page 77)
All of a sudden, the WFH alternative doesn't seem too budget-friendly anymore. Let's take a look at the third option, the Work From Anywhere.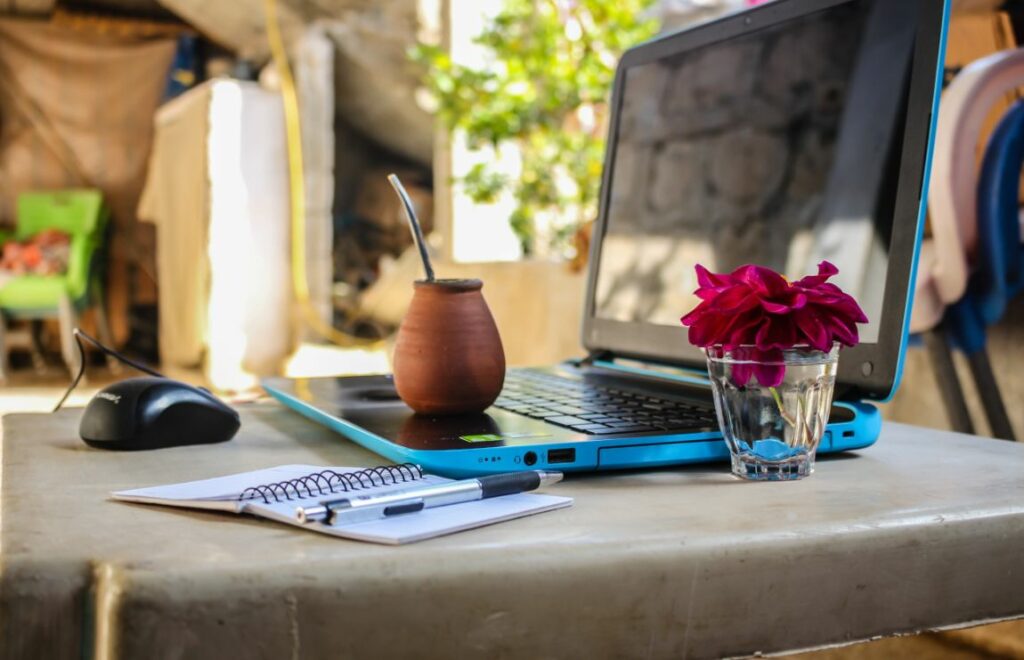 Photo by samer daboul from Pexels
The cost of WFA
What do we mean when we say "Work From Anywhere"? We certainly don't refer to a busy train station or a playground. What we mean are coworking spaces, free workspaces such as coffee shops, hotel lobbies and empty pubs during daytime. We also think of libraries or even a balcony overlooking the sea.
There are plenty of options that come with WFA. We can hear you asking "But how much does this cost?" With different options come different prices. Let's take the option that most of the people we know would choose: 3 days per week in a coworking space or coffee shop and 2 days per week from home. With three coworking space day passes or three days with lunch and unlimited tea and coffee in a hospitality venue and an Othership Premium membership the weekly workspace spend allowance would average at £40. That makes approximately £175 per month.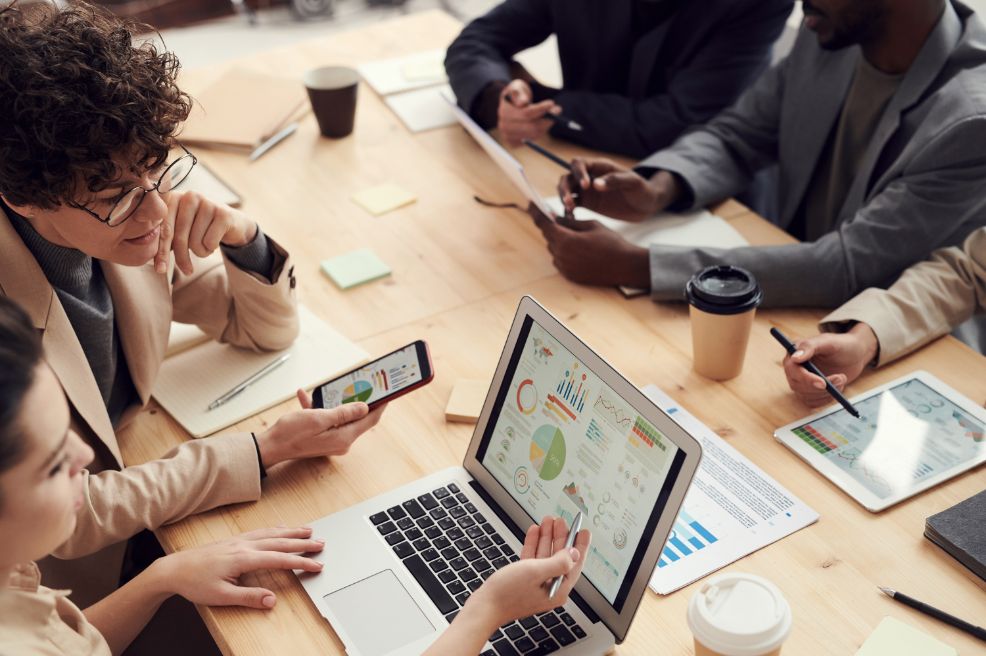 Photo by fauxels from Pexels
The human connection
The option to work from anywhere comes with another great advantage. This aspect has also been highlighted in the report by DB Research as a point of concern about WFH:
"There are several parts to communication and two of the most important are idea generation and social company. No matter how sophisticated the technology, and how well-appointed the home office, human communication is usually more effective and fulfilling when done in person. Without it, innovation can suffer." (DB research, Life after covid-19, page 77)
Othership workspaces always come with a community of coworkers to brainstorm with, exchange ideas or to hold each other accountable when a deadline has to be met. Sometimes we also have a coffee or beer together. And we regularly see teams hold their meetings or work from the same space for a particular project. Are you considering WFA for yourself or even a hybrid / remote-first approach as an enterprise? An Othership Premium membership might be the right solution for you!
Try Othership For Free