The 17th May 2021 marked a special day for the UK. It was the day when COVID-19 restrictions were eased in a significant way. Indoor hospitality venues opened their doors and people were allowed back in offices. At Othership we've had record numbers in bookings since venues reopened, coworking spaces and free workspaces in the UK are as popular as never before. Companies use this new freedom in different ways: Some allow employees a hybrid model of working where only a few days per week are spent in the office and desks need to be booked in advance, others have closed their offices down and allow their employees to work from wherever they want, and some others want their whole staff to be back in the office.
We wanted to find out why some companies go one way or the other and started a campaign on Twitter. We were calling all CEOs and business owners that allow their employees full freedom in their choice of "office" and those that are against remote work. The latter had no replies!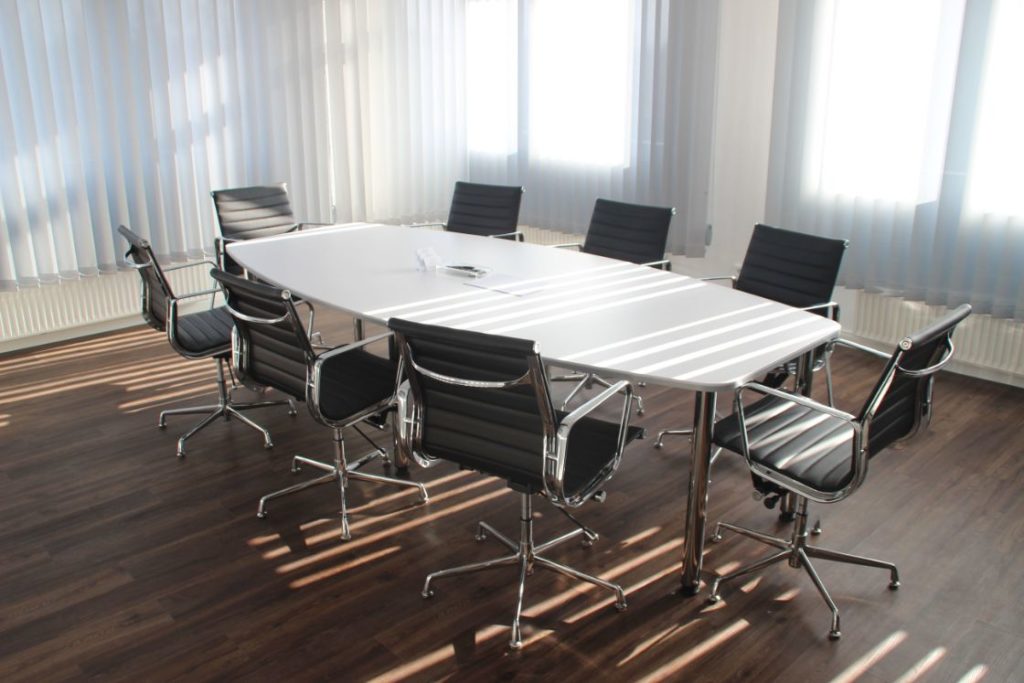 Back to the office
We must say that we were disappointed to see no replies from companies that are against remote work. It is in general hard to find any public statements from them. We would have liked to hear their reasons. The communications tool Ringcentral.com came to help and listed the reasons for some companies that stopped remote work:
StatusPage: Apparently their reasons to get employees back to the office was the loneliness experienced from home. We must agree but it doesn't mean that you can't work remotely. That's why we at Othership care so much about community! Remote doesn't mean alone!
Yahoo: It was in 2013, long before other companies went remote when Yahoo suddenly stopped the remote train and ordered all employees into the office. Their reason was to improve communication. That was almost a decade ago and by now there are a lot more tools that facilitate communication, even across time zones and after a year of lockdown, most of us probably have to learn direct communication again.
Best Buy: Their reason to pull the plug on remote work was to increase productivity. This however requires a deeper analysis because we believe that there is more to a low level of commitment and low employee morale than the work location.
What happens in Silicon Valley?
The BBC reported last month about big tech giants in Silicon Valley gradually returning to an office-based culture. According to the article, Google and Amazon are opting out of remote work and expect employees back at a designated desk.
If we look at only some of the reasons that have been mentioned, we must say that there are other solutions:
Low morale and commitment can be solved with strong leadership, incentive and appreciation. When we say incentive, we are not referring to bonuses alone, more important is a clear message and communication about the "Why" behind the job.
Communication issues often tie in with leadership as well. The room where employees can speak up doesn't have to be a physical room. You can hold a one-to-one online, team meetings can be done virtually. Already before lockdown, most communication in offices happened on slack. If there is a lack of communication, maybe people just need to be encouraged to communicate?
Loneliness, we must admit is a valid reason, but we also believe that his phenomenon is more related to lockdown as a whole than the remote work environment. We now can go to coffee shops and coworking spaces whenever we want, we can join sports clubs or other activities again. Remote work doesn't mean that we have to work from home alone – there are so many other options! And the time we save by not commuting to the office can be spent on other social activities in our local areas. After all, the lockdown has also made us get to know our neighbours!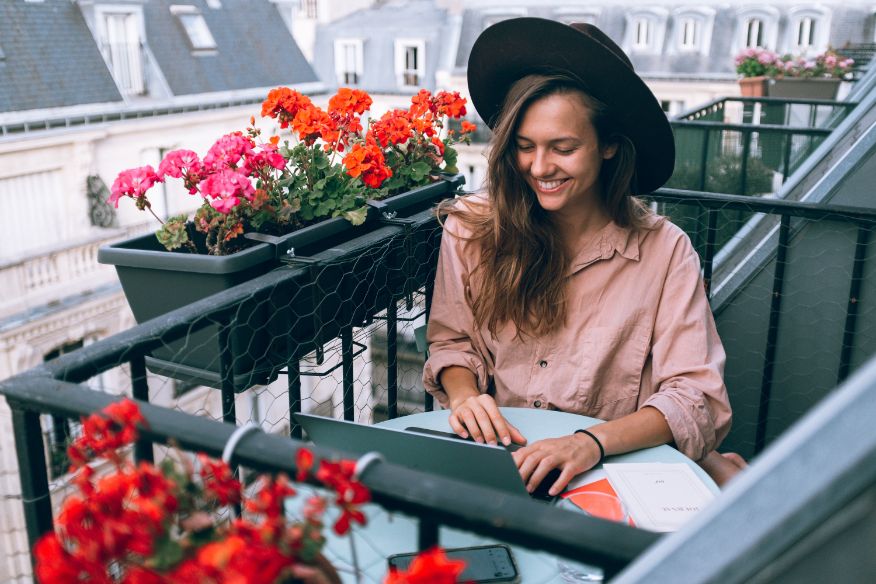 No office needed!
Who are the companies that remain fully remote? Wikipedia only lists 14 and we hardly believe that this is really all (hint: list your remote company if you're not already on there)! Weworkremotely.com lists more than 100 remote companies and it's only those that are currently hiring. It suggests that there are more!
We have spoken to two companies that replied to our initial Tweet about their remote journey. One of them is a small business that had moved to an office just before the pandemic and decided to remain remote after COVID-19. The other company counts around 80 employees in multiple countries and was remote long before lockdown.
AppFollow: 100% remote
AppFollow is an application management platform for app monitoring, ASO, and review processing. The platform enables users to keep track of app performance, enhance the conversion to install rate, boost mean rankings, streamline work with users, select the best keywords and adjust ASO.
AppFollow was founded in 2014 and its headquarters are in Helsinki. They count by now 80 employees in 12 time zones. Their employees are for example from Russia, Ukraine, Belarus, Finland, Ireland, United Kingdom, Poland, Czech Republic, Romania and Kazakhstan.
A survey amongst their employees has revealed where they usually work from: the first place was working from home, the second was coworking spaces, coffee shops came in third place. Some shared that they worked from the library, a fitness club (they said it's a great coffee shop). Some even mentioned that they worked from the beach.
We have spoken to Anatoly Sharifulin, CEO & Co-founder of AppFollow about the advantages of a fully remote company and he highlighted that there were many, but two had to be mentioned:
The work-life balance for their employees.
Endless opportunities when it comes to hiring the right people. With that also comes the advantage of hiring in-market employees to get the best insights into a new market.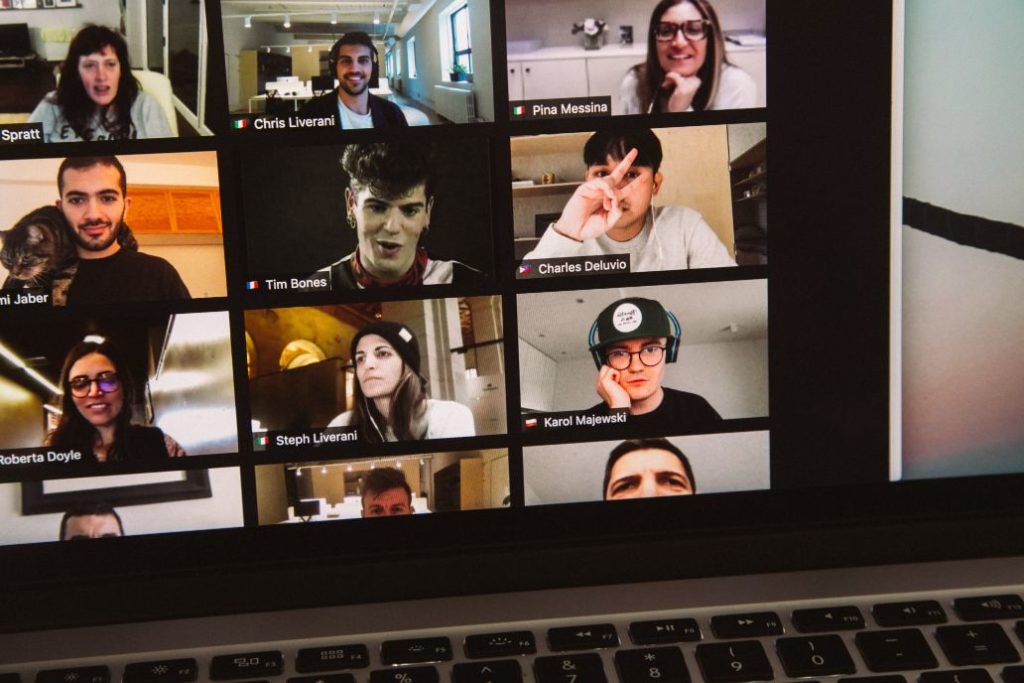 Communication at the core of the business
The co-founder of AppFollow is also aware that communication is key in business. They have ways to ensure collaboration, alignment and communication across time zones:
"The tricky part here is to create a culture that promotes openness and alignment, rather than to establish particular work processes, like a certain number of meetings per month. If openness is in our culture and everyone feels their opinion is valued, if people are not afraid to bring up problems and know how to get help, if we trust each other and make everyone feel safe – it's very easy to establish a workflow that allows people to stay on the same page. So, whenever we have a problem with communications, we know where to look." (Anatoly Sharifulin, CEO & Co-founder of AppFollow)
With a distributed team often comes concern about good work relationships between employees. AppFollow also has a solution for this:
"When working remotely, there are almost no small talks. And this is a very important point in building relationships. That's why we not only initiate communication in "non-work chats", but also organize offline team meetings. This includes regular hackathons for several days and one-day general meetings to work in coworking spaces. In addition, once a week we randomly form groups that drink coffee virtually." (Anatoly Sharifulin, CEO & Co-founder of AppFollow)
Y.O.U Underwear: Sustainable and remote
Y.O.U Underwear makes soft, stylish, organic cotton underwear that is fair-trade, PETA-approved vegan and made from 100% GOTS Certified Organic Cotton and they work for a good cause. Their mission is to improve access to education for women and girls by donating underwear. To achieve that, they have a buy-one-give-two promise in partnership with Smalls for All, a Scottish charity that collects and distributes underwear to vulnerable women and children in Africa and the UK. They also embrace ethical marketing, and actively promote body positivity through their brand imagery and marketing strategies.
Before the pandemic, they were two employees and had just moved to an office. Now, after lockdown, they have 3 employees that work from different locations in the UK. They realized that the hiring process is a lot easier when the location doesn't matter. They will remain a remote company. We spoke to Sarah Jordan from Y.O.U Underwear and the topic got her excited: "We can hire people from all over the country! It didn't limit what amazing people we could add to the team."
Even in a small team, communication and alignment are key. Y.O.U Underwear has weekly team calls and one-to-ones. They constantly keep each other up to date and ask questions over Slack or email. They get into the habit of good communication and trust early on in their business stage. This is crucial to keep the culture up as the company grows.
Back to Coffee Shops?
When we spoke to Sarah before 17th May, they mostly worked from home. She pointed out though that they're big fans of coffee shops. Will we see her or her team soon in an Othership workspace?
We are happy to see companies following the trend, staying remote and joining the flo-working revolution! Is your business operating remotely? We'd love to hear more about it. Email us at hello@othership.com