Let's address the elephant in the room straight away: when we say "UK Startups to watch in 2021", we don't mean Tesla, or Stripe. We mean early-stage, promising companies. Like us. Just kidding… Or not?
Unsurprisingly, the UK startup industry is moving in 2021 in relatively good health, as some ventures are boosted by the Coronavirus crisis. Fortunately for some of us, 2020 is Airbnb's 2008.
So we've compiled here a list of startups we believe will have a terrific 2021, and will continue to grow in the coming years.
1. Hopin
Hopin is a virtual events platform. Johnny Boufarhat founded Hopin after his immune system was weakened by an allergic reaction to medication, leaving him permanently housebound. Rather than just logging into a presentation, Hopin creates a space for networking, advertising and even a virtual backstage area.
Obviously, the pandemic gave Hopin an incredible opportunity and they jumped from 10,000 users to 18,000 in a matter of weeks.
2. Loop
Lots of start-ups are trying to offer alternatives to emails these days, but that's not what Loop is trying to do. They want to improve emails by incorporating more modern, slack-like features. The app is a plugin for Gmail importing AI-based tools to improve collaboration and productivity.
Therefore, in this remote working era, there's an increasing need for communication tools, and Loop offers an all-in-one solution.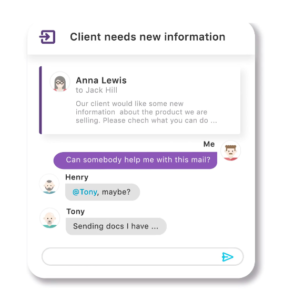 3. Zobi
With a lot more people now working from home, companies are facing a serious cyber-security challenge as hackers find ever-increasing entry points. This is where Zobi comes in. Zobi uses AI to map out an employee's home, registering all internet-connected devices and builds an anonymous profile. This way, it can spot any unusual behaviour attributed to a cyber attack.
4. Karakuri
Karakuri is a UK robotics startup, using intelligent robotics to change the way the world prepares, offers, and experiences convenience food. As the demand for personalised nutrition grows, Karakuri wants to revolutionise how and what we eat in restaurants. In addition, the mission is to reduce food waste.
Karakuri has closed £13.5m funding including investments from the likes of Ocado & Hoxton Ventures and is poised to grow even more in the next few years.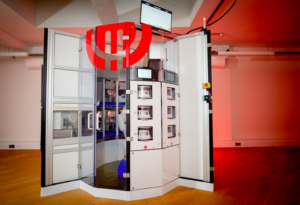 5. ANNA
Alright, I've saved the best for last. This is the service we've all be longing for: ANNA is the business card that miaows.
More seriously (but not much, because their cards truly miaow), ANNA is an app, a card and a business account that helps small businesses and startups with their financial admin.
ANNA Money has raised £17.5m in 2020 by selling nearly 20% of the business to its now-largest investor, ABH Holdings. The deal values ANNA at £90m and comes only four years after the business was founded.
Looking for a promising investment in 2021? (Spoiler alert: shameless plug coming)
There is another promising startup we haven't mentioned in our UK startups to watch in 2021: Othership.
Since 2018, we have led a global flo-working™ revolution, allowing individuals and teams to connect, work and grow. By combining online collaboration tools and physical coworking, we are able to provide a flexible working solution that fosters connection.
Outside of the last lockdown, we grew 12x in revenue over a 3 month period and are currently fundraising and would love to have you on board!
Learn more
See website