Global pandemic and economic crisis continue to impact all business fields, including the hospitality sector. There is no sense to wait for the day when things will get back to "normal". The new normal is already here and we need to adjust to it, one way is using a virtual workspace.
Coworking space operators get inventive and create new membership plans, which helps not only stay in the game but even grow. In this article, we are going to discuss one of such modern initiatives, which is the virtual coworking space. You will get to know what is it, how can virtual membership benefit members and operators, what it takes to bring your flexible workspace online, and more.
Definition: What is a Virtual Workspace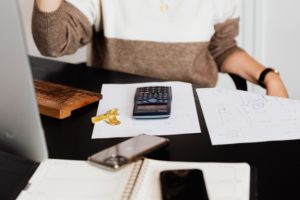 This is simple – a virtual workspace is an online portal where users can get together and work. Unlike traditional coworking space, a virtual workspace has no physical location. However, the services it provides can be very similar to the ones offered by physical spaces (physical address, reception, call answering, etc.) – as well as others that are focused on the connections and support you build in a well-managed coworking space.
Who can use virtual space
Entrepreneurs working from home
Employees who work remotely
Businessmen who move often
usiness people who can't afford a physical office at a premium location.
All these groups of people get exactly what they expect from virtual coworking – they join the community, get rid of loneliness, participate in the events, increase productivity, and save money.
Why Setting up Virtual Offices Is Beneficial for Coworking Operators
A virtual coworking space is advantageous for managers because of many reasons. Firstly, it can become an additional perk for members that buy regular memberships. Secondly, it can help to attract customers who can't afford a regular membership.
Some more benefits are:
No logistics costs. A virtual coworking space is affordable to maintain, with the main costs being exceptional hosts and tech to connect members.
Unmatched freedom. A virtual workspace is free from all restrictions and limitations of physical space.
Worldwide membership. You can offer virtual membership with its online services to audiences worldwide. You are not limited to the local community anymore.
An unlimited number of members. You can sell as many virtual memberships as you wish. Unlike physical space, a virtual domain can accommodate them all.
All the above sounds good but are there any downsides of a virtual workspace?
Extremely difficult to spark and maintain a sense of community. Building a community online requires additional skills and effort from your managers. However, any off-line event can be easily transformed into an online format. A little creativity and you will involve your members in social life, networking, and collaboration.
Members easily disengage. It's really easy to join an online community for members but managers should put in considerable effort to keep people engaged and motivate them to participate in the hosted events. Each online event should start with an ice-breaker to tune residents to the communication mode.
Members don't use free virtual services If you offer virtual membership for free, as an additional perk to a regular subscription, you need to remind members about these services say through a community feed inside your main coworking app. Members tend to forget about services they don't pay for.
What's There for Members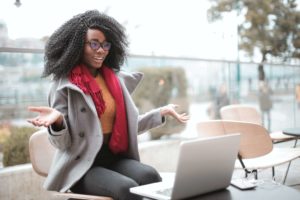 If organized properly, a virtual coworking space offers almost the same benefits to members as a physical one. Entrepreneurs don't feel lonely and isolated while working on their tasks as they can start interacting with other members in a click.
Residents can view a virtual workspace map that shows who is online at the moment, where are other members, and what are they doing. For example, you can see that a team is holding a meeting at a conference room or that a resident is having a call at a virtual phone booth.
If a coworking space offers customizable rooms, members can even check what exactly their peer is working on. When a team is collaborating on the same project, this may be an awesome feature.
Summing up the benefits of virtual coworking spaces for members, I would say that the main thing is that they bring people from all parts of the world together and let them efficiently collaborate, create cool things, and move the projects forward together.
What It Takes to Set up a Virtual Coworking Space
It is not really complicated to set up and maintain a virtual coworking space. What you need is an online portal to gather members there. Your residents will turn on their cameras and interact with peers working in the same room. This is very similar to how members communicate at physical workspaces.
If you want your virtual coworking space to be more realistic, create a virtual floor plan and encourage members to work on their avatars. Residents will easily recognize each other, know what others are doing and where they are. They will knock at virtual doors before coming in and close those doors when they are too busy to be distracted.
Whatever your workspace looks like, it must perform certain missions:
Give members a place to work remotely.
Allow interactions, learning new things together, and sharing experiences.
Provide a sense of community.
Motivate for high productivity.
Facilitate networking and collaboration.
To make it easier for members to find people with similar interests, you can run a forum, host events, make personal introductions, and surely provide everyone with coworking space apps, where residents can browse people like contacts on their phones.
To start a virtual coworking space you should also have reliable technology in place but we will talk about this later on. Now, let's briefly discuss membership plans and pricing.
Wind up
It's obvious that virtual coworking projects, such as MyWorkHive and Common Desk. There are many good reasons for that:
flexibility,
affordable costs,
membership benefits, and more.
But can we say that the future of coworking belongs to virtual workspaces? Don't think so. It will sooner be a synergy of physical and online services, such as those provided by Othership, because the value of connecting online and in real-life still remains.
Anyway, if you are not offering virtual membership, you are losing clients and revenue. So, maybe it's time to start catering to the needs of those who can't afford a physical space membership or just wants a physical address, or community.
Hope it will be easier for you to start a virtual workspace after reading this article. I wish you the best of luck and remind you to engage your virtual community from the very beginning to retain online members longer.
The article was written by Helga Moreno, the evangelist of flexible workspace concept and marketing manager at andcards, coworking space software company.