If we had asked this question a few years ago – chances are that the answers would have looked very different. Before the extended work from home period caused by the pandemic the highest level of flexibility you could find in a workspace was the choice between your fixed desk, a meeting room or the coffee area (if you were lucky). During lockdown, flexible meant that you could choose to work from your bed, the kitchen table, the sofa, or the garden. What does it mean today?
Whilst some companies have returned to the old ways of working from an office, many others continue with a hybrid working model or remote first model. Whether you opt for remote or not, the new work reality comes with a lot of flexibility. Therefore employees have new requirements for a workspace. This is where flexible workspaces come into play: Any space that meets the needs of whoever is using it can be considered a flexible workspace. The exact definition is as individual as the new workforce.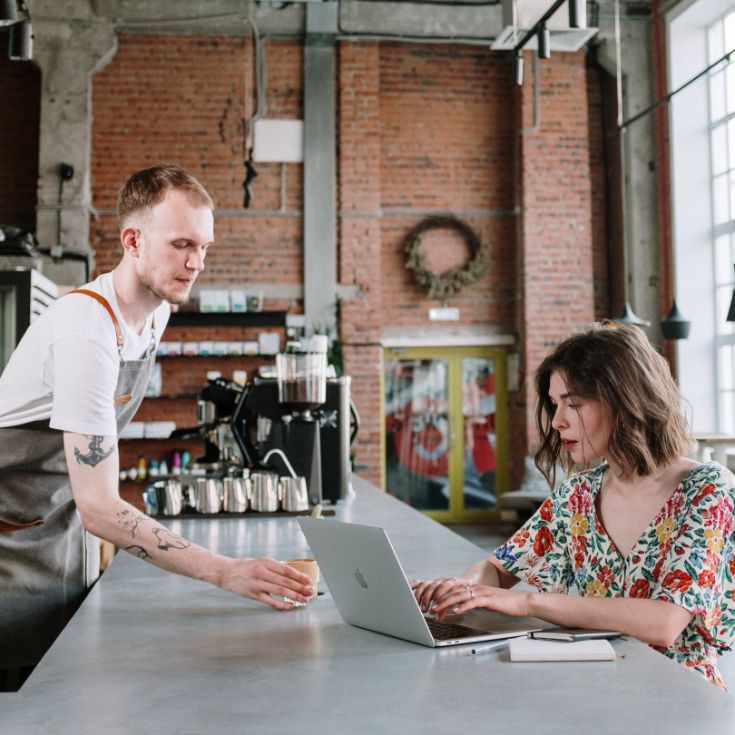 Hot desks
This is a type of flexible workspace that has been around for a while, and it is becoming more popular. Hot desks can be found in fixed offices where every employee can choose their desk (or workspace) for the day as needed (as the opposite of a fixed desk). Hot desks are available in coworking spaces too and we also consider a spot in a coffee shop a hot desk (and it's free!). The levels of flexibility vary greatly: In an office the choice might be limited depending on the size of the company, when it comes to our free and unique workspaces in the UK, the options are nearly endless.
Collaborative Coworking Spaces
Coworking spaces are hot desks on a larger scale (however, they also offer fixed desk options). They have always been popular amongst freelancers seeking company or budget-friendly alternatives to rented office space. After the pandemic, coworking spaces have become increasingly popular for remote employees or for teams that occasionally need a space to get together.
There are usually phone booths in coworking spaces to allow more privacy during calls. They have tea and coffee making facilities or even coffee shops and often organize social gatherings for lunch breaks or evenings.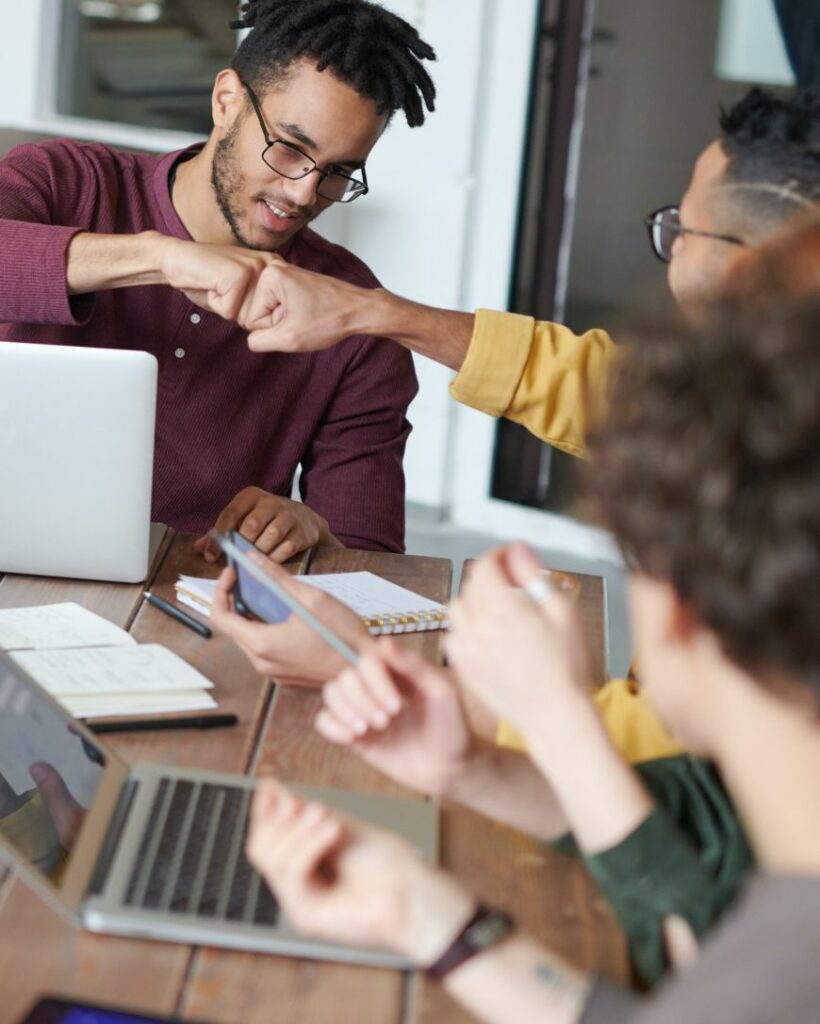 Open offices
Coworking spaces are built in a similar way to another type of flex workspace: the open plan office. Instead of cubicles where employees lock themselves in, lots of companies have built their offices in open plan format over the past decades. There is limited flexibility though in this setting. The only option is to move around the office. You could maybe choose to work from a sofa in the lobby or the kitchen from time to time. They facilitate collaboration and cross-team communication compared to the old-style cubicle offices.
Criteria for flexibility: Flo-working
That brings us to the core of the topic: What makes a workspace flexible? Most of the definitions we seem to find refer to the office layout, architecture, and equipment. We read about standing desks and ergonomic chairs, natural light, open spaces and technology.
As a pioneer in the flo-working revolution, we would like to throw another aspect into the mix: a flexible lifestyle. Why choose between office and WFH if you can work from anywhere? That is what we think of when we say "flexible workspace". You could go into the office one day, work from home the next and sit in a coffee shop by the beach at the end of the week. Now doesn't that sound flexible?! As such, we also need to rethink the term "workspace" and widen it to "work environment".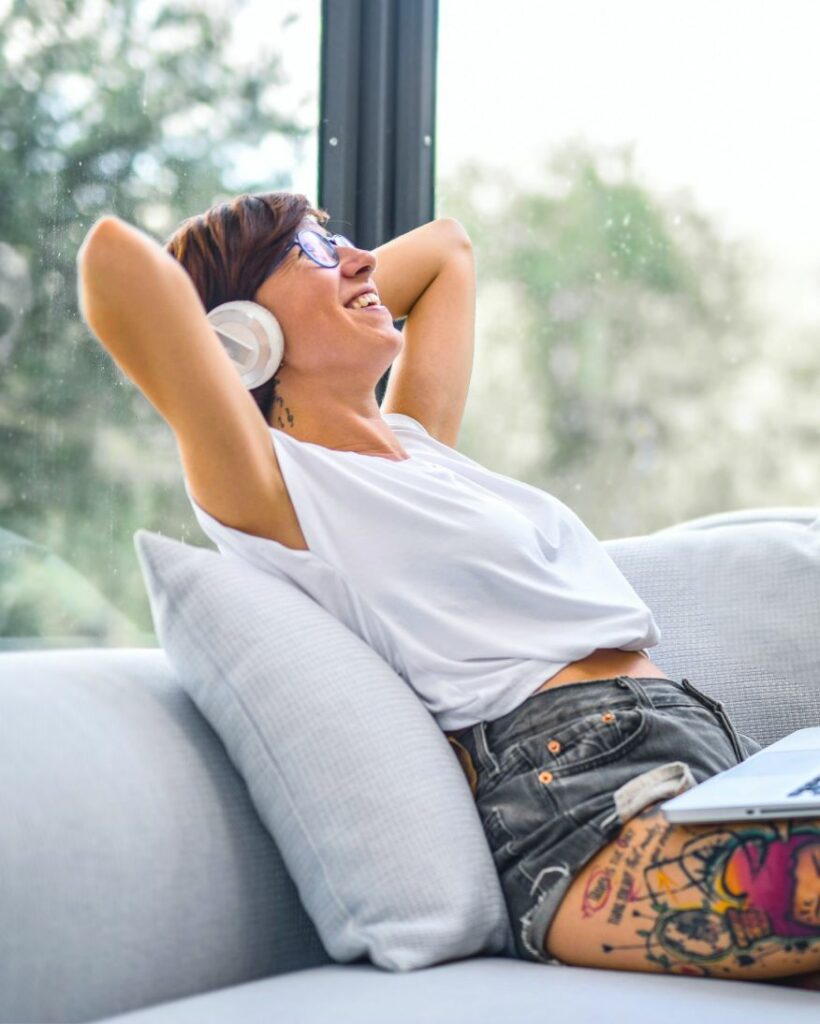 The perfect work environment
When a company speaks of the creation of an environment where workers have more freedom, why do they only refer to the physical office space? In the end, what truly matters is a work-life-balance and there is no one-size-fits-all. Flo-working is the solution! Everybody – employees, freelancers, founders – find what suits them and their work. Those who would like a commute to the same workspace every day find a fixed desk in a coworking space. Those who would like the change, find flexible memberships to choose between home and a hot desk. And if anybody doesn't want to decide in advance, they find options around the country to pick from every day.
Othership members are already doing it: some have their favourite workspaces; others move and work around flexibly. Sometimes they even share their stories with us in the Diary of a Flo-Worker, for example after a round trip to Bath and Bristol or a week of surf and work in Cornwall. Are you already living the flexible way?
Browse spaces
Try for free