Have a friend or a family who's working from remotely? Maybe their home office could do with a new look? Whether you're looking for a Secret Santa gift or fancy splashing out on a loved one who works from home. As experts in working remotely, we believe we have the gift ideas, x10!
Talking from experience, working from home can be a challenging, lonely and impractical working environment. A great gift for remote workers' would be anything to make remote working that little bit better.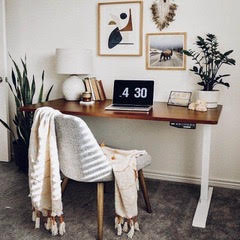 Electric Standing Desk
Let's start with an expensive one. This may be a gift you decide to treat yourself to, it's practical, great value for money and can be used in a variety of ways in your home.
Sitting down at a desk all day is not always the healthiest or the most comfortable. With a height range of 71-121cm, this electric standing desk gives you the option to choose between sitting and standing (a luxury that most offices don't offer). Customise the desk with a choice of different desktop colours, frames and handsets to pick from and change up your work day with a click of a button.
We'll stop there and let the reviews do the talking. Go check it out!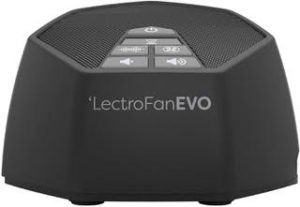 LectroFan EVO White Noise Machine
Working from home can either be a very distracting work environment or the dead silence compared to the hustle and bustle of the office can be unsettling at times. This LectroFan white noise machine solves both these problems, creating a focused and relaxing environment.
This can also be a 2in1 gift for anyone you know struggling to wind down after a days work. Stress causes disturbed sleep but also makes it harder to drift off. The multiple fan sounds and noise variations help mask disruptive environmental noises, that will hopefully make for a quicker and better nights sleep.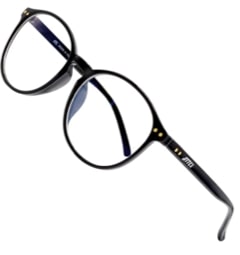 ATTCL, Unisex Blue Light Blocking Glasses
Staring at a computer screen all day, puts strain on the eyes, causes headaches and fatigue- it's not healthy! With these lenses, you're protected from the blue light of the digital world. This goes hand in hand with the last gift, exposure to blue light lessens the quality of sleep and these glasses aid in improving this.
These unisex glasses are stylish and practical! With a choice of 8 different styles and colours, what more could you want in a gift?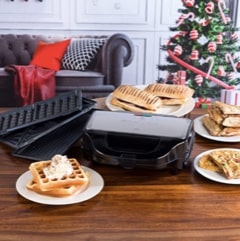 Salter, 4 in 1 Snack Maker
This may not be as helpful a gadget as some of the others listed above, however, if you want to lift spirits and bring a bit of excitement to someone's working day, this 4 in 1 Snack Maker is the perfect gift!
The snack maker has four interchangeable plates, creating a lunch menu of either waffles, omelette, panini or toastie- whatever they desire. For those who don't have the luxury to pop into a café, restaurant or even a work canteen, this could be a quick, cheap and delicious alternative for remote workers on their lunch break (or in between!)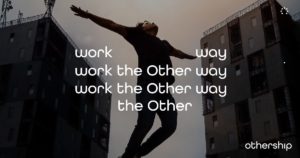 An Othership Membership
Monthly, annual and all access memberships from £10 – £175
Without a doubt, all these gadgets and novelty gifts can make working from home more practical and a bit more exciting. But something that always solves our slumps is some human interaction, and we've got just this to offer.
Why not treat a friend, family member or employee to a year's worth of community, interaction and a reason to get out of the house, with an Othership Membership!
To liven up work days, this membership allows a swap from 'work from home' to working from a pub, café or co-working office space– whatever they choose! The 100s of free and paid handpicked workspaces across the country aren't without their perks and discounts. With the recently added all-access option, where the use of paid workspaces is included at no extra cost.
As well as this, Othership organises weekly events both virtual and IRL and Othershippers get access to an exclusive online members club where they can chat and help each other. This gives freelancers, entrepreneurs or remote workers the chance to mingle with like-minded people, ask for advice or promote their business offerings.
In case you need more reason to grab someone, or even yourself, an Othership Membership for the New Year – then you will be excited to know you can get 50% off any plan until January the 31st.
See offer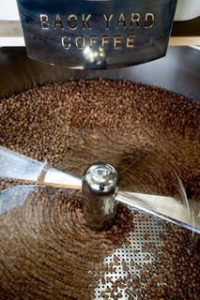 Back Yard Coffee Subscription 
Subscriptions from £7.65 to £100
Is there such thing as too much coffee? Probably, yes, but that won't stop us remote workers downing it by the gallon. Whether it's a necessity or a nice treat, this Back Yard Coffee subscription is a great gift for coffee lovers.
Their 3 month or 6 month subscription includes coffee deliveries every 2 weeks, with a choice of size, grinds and roasts. If you're not too sure what your gift receiver would prefer, you can adjust the subscription at any time or alternatively, select 'Roasters Choice' to mix it up and receive a different roast each time. If you are not entirely sure if a subscription is the right gift, check out their gift card options and let your colleague or friend decide which coffee option they'd like.
Gifting quality coffee may just be the way to any remote workers' heart! Go check out their website for all the ins and out.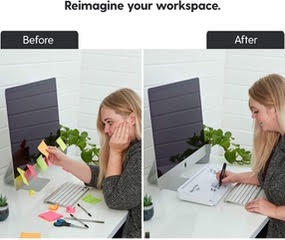 Small Desktop Whiteboard
This is a gift for the messy desks, messy minds and endless amounts of sticky notes. The whiteboard helps solve these issues, with a hidden storage compartment that will urge you to ditch the mess and increase organisation and productivity. As well as helping to declutter workspaces, it has iPad and iPhone slots for when multitasking is needed.
This Amazon's Choice product allows you to jot down tasks, genius ideas or important reminders of the day and simply wipe away after- no wasted paper on doodles and scribbles! A great gift for any home office and will even be useful for returning to the office (when and if that day ever comes). This product is definitely on our Christmas list!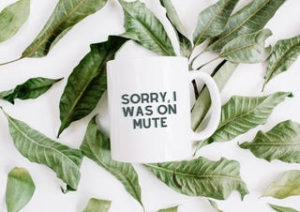 Etsy Zoom Mug
Whilst we reminisce about zoom quizzes during lockdown (and vow never to zoom again), it has become increasingly normal to have virtual meetings in our working day, especially when working from home. I think we've all had at least one occasion where we've been chatting away forgetting we're on mute. Why not treat someone to this novelty gift & support a small business at the same time! This is just one that we've found but there are so many more fun designs on Etsy to choose from.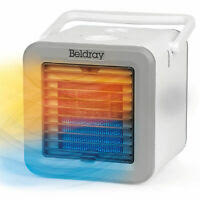 Beldray Climate Cube
We'd never heard of a climate cube before, but we're happy we've discovered it, just as its getting significantly colder! This climate cube is a personal space heater, fan and cooler- a 3 in 1 device for all seasons. Its' portable and lightweight features make it perfect to sit on any remote workers' desk to maximise their comfort during their working day. You'll be thanked for this gift during the cold winter months as well as the sweaty summers.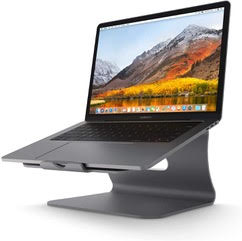 Bestand, Laptop Stand
Did the first gift we listed peak your interest but is a bit out of your price range? This Bestand laptop stand is just as useful for remote working and can massively help towards a better posture and less neck and back aches. The raised laptop stand can be adjusted to eye level to help people working at home to sit properly and more comfortably when doing work on their laptops.
This quality product, ensures a sturdy and non slip platform to stand a laptop. The heat conduction alloy and ventilation within the design, allows laptops to run all day without overheating. Needed for a full days work!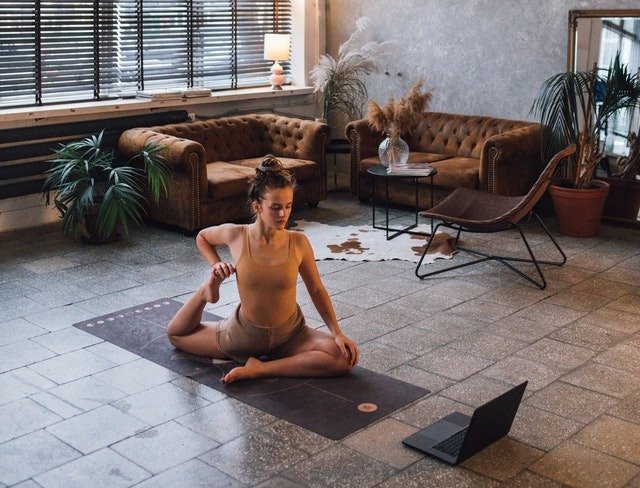 Standing desks and laptop stands are great for better posture, but the best cure for back pain is still a regular workout routine. Not sure what type of workout your colleague or friend would like? Gift them a class pass membership and unlock access to hundreds of fitness classes and spa treatments – online or in a studio near their home.
They  get to choose what to use the credit for and they might just discover a workout they absolutely fall in love with!
We hope this gift guide for remote workers has helped make your Christmas shopping a little less stressful! Merry Christmas from all of us at Othership and a happy new year 2022!